Platinum Package
The platinum package hosts all of your law firm's data and applications in our ultra-secure cloud with unlimited cloud support and provides support for your local workstations.
* Pricing requires an annual agreement, monthly pricing available.
Legal Software Hosting
Virtual servers dedicated to your law firm
Virtual Windows desktop
Microsoft Office for everyone in your firm
Hosted Microsoft Exchange email
Multiple daily data backups
Dedicated SQL server + licensing
Storage for your programs, apps, files, and data
Access your desktop anytime, anywhere, with any device
2-Factor Authentication
Trend Antivirus
Mimecast Spam protection
Enhanced printer and scanning software
Incremental processing and memory usage included
Professional Onboarding
We'll handle the entire cloud transition
Custom cloud environment tailored to your firm
Parallel testing to ensure a seamless launch
Dedicated Expert Support for:
Unlimited environment support
99.99% uptime guarantee
Updates and maintenance included
Local computer support
Software and application support
Local network equipment & internet support
Support for printers & scanners
Security & Compliance
Leading cloud provider for security-focused law firms
We've helped firms meet HIPAA, PCI, ISO 27001, CIS 20, NIST, FISMA, and more
AmLaw 100 grade security
Cyber security policy documentation for your firm
Customizable data encryption options
Documented audit trails
Two-factor authentication
State-of-the-art antispam and antivirus
Out-of-the-box disaster recovery/business continuity solution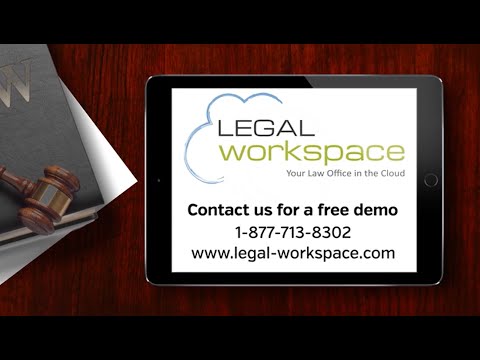 What's More Secure: The Cloud vs. On-site Servers
Leveraging the power and security of military-grade data centers, Legal Workspace is a comprehensive IT solution for law firms.
"I honestly do not think about IT anymore. I spend zero percent of my time on it. Legal Workspace handles all the IT updates, which ensures our technology stays secure and working well."
Rob Taormina, Buttafuoco & Associates
"When you think about the time and money you save, Legal Workspace makes a lot of sense."
Lane Odom, Berry Odom
"Since I can complete monthly billing in half the time, invoices get out the door in two days. The firm gets paid much more quickly now."
Diane Kuhre, Davis Schilken PC
"Compared to the costs of on-site IT, we are reducing costs with Legal Workspace."
Tanya R. Wood, Jermain, Dunnagan & Owens, PC
"When I founded Nardiello Law Firm, PLC, I needed the IT systems and programs to support it. I choose Legal Workspace because it is dedicated to serving law firms and sensitive to the security and confidentiality issues that lawyers face."
Chad Nardiello, Nardiello Law Firm, PLC
"Legal Workspace offered hosting that complied with HIPAA-level regulations. If we had had to provide our own technology to comply with HIPAA, it would have been difficult and costly. But we could basically flip a switch with Legal Workspace to add that level of protection."
Jennifer Mussig, Koehler Fitzgerald
"Prior to Legal Workspace, I was using Dropbox and it wasn't meeting my needs. I needed a solution where I could create client and matter accounts and have it all be as seamless as possible with my calendar and Outlook. Legal Workspace met this need and more. The support team is friendly, proactive and responsive."
Ara A. Babaian, Encore Law Group
"I highly recommend Legal Workspace for the primary reason that it helps me sleep at night and focus on my cases. Being a small firm owner, it is easy to spend crucial time, money, and emotions on technological issues. Not us! Our technology system is organized, streamlined, accountable, and secure. We have the ability to have multiple users log into our system no matter where they are and I am never worried that I am going to lose data, calendar or contact information or files. I simply cannot imagine my practice without Legal Workspace."
Dustin Compton, Founder, Comptom Law Firm
"Legal Workspace is accessible whether I'm working in my office, at home or in a hotel room. I don't need to get involved in figuring out how to do anything or become an IT expert. I hired Legal Workspace and they set everything up for me."
Randall Doctor, Doctor Law Group LLP
"Creating and maintaining a network structure for a two-partner law firm was expensive, cumbersome and required constant attention. Legal Workspace gave us a more efficient and less costly alternative for IT.  It works perfectly for our law office."
Lane Odom, Partner, Berry Odom LLP
"Legal Workspace provides my firm with the same level of support as an in-house IT department at an AmLaw 100 firm. With Legal Workspace's cloud-based environment, we're relieved of handling day-to-day IT administration."
Kirsten E. Miller, Partner, Miller|Wanner LLP
"My practice can take me across town and across the country. I need my law office to be wherever I am, and the convenience of having everything I need for court on my laptop stands in contrast to opposing counsel dragging in boxes of files. Legal Workspace gives me a competitive advantage and the support to keep it all running smoothly."
Robert Reda, Reda & Des Jardines, LLC
"Legal Workspace was essential in allowing us to work through the worst of the storm, even when we couldn't leave our homes. Our conventional servers and back-ups would never have allowed us to operate as we did and continue meeting the needs of our clients across the country."
Denise Torossian, COO, Marks & Associates